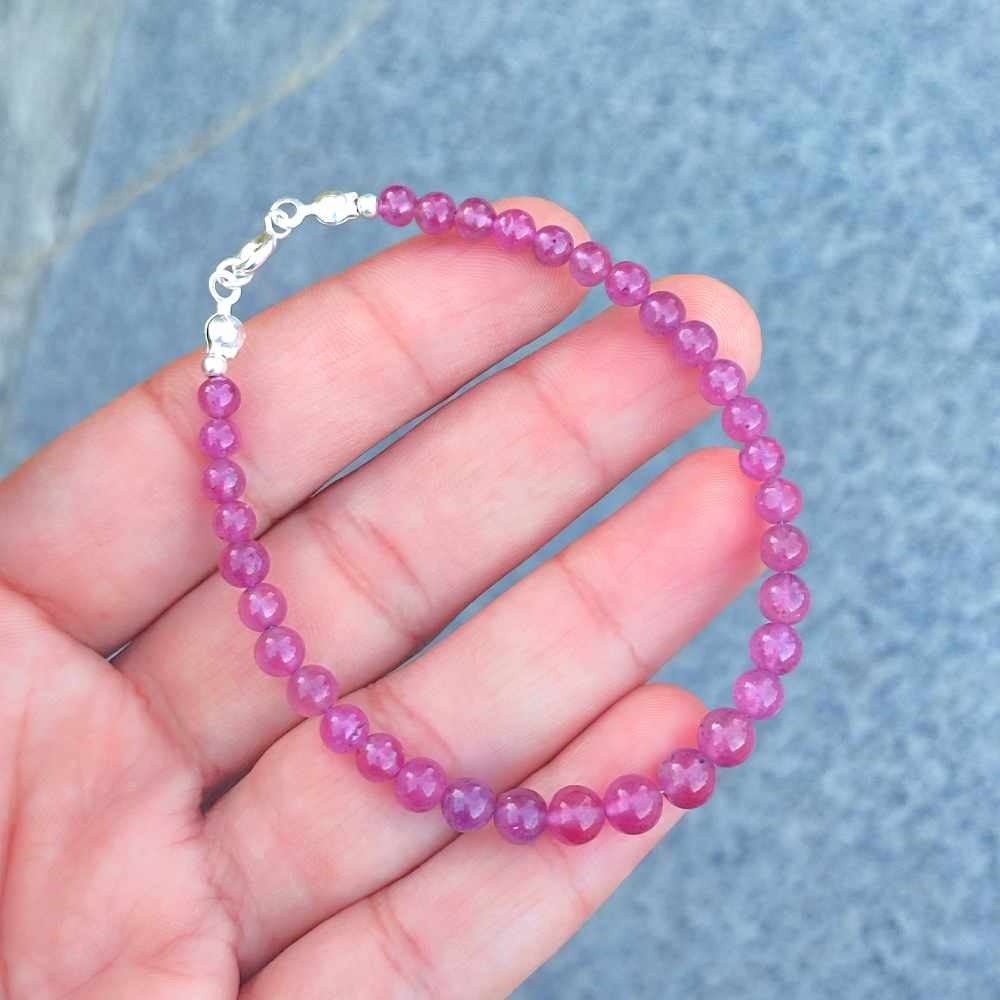 New Special
Specifications
● Gemstones :
Ruby Stone
● Product Type :
925 Sterling Silver
Gold Plated Silver
● Chakra :
Heart Chakra
Root chakra
Description
• Ruby encourages passion and a zest for life. It improves motivation and setting of realistic goals. Balances the heart and instills confidence.

• Ruby encourages joy, spontaneity, laughter and courage. It promotes positive dreams and stimulates the pineal gland. Aids in retaining wealth and passion.
• Ruby encourages removal of negative energies from your path. It overcomes exhaustion and lethargy and imparts potency and vigor. Calms hyperactivity.
• Ruby detoxifies the body, blood and lymphatic system. It treats fevers, infectious disease and restricted blood flow.
• Ruby stimulates the adrenals, kidneys, reproductive organs and spleen.
Beautiful Red Ruby Sterling Silver Bracelet