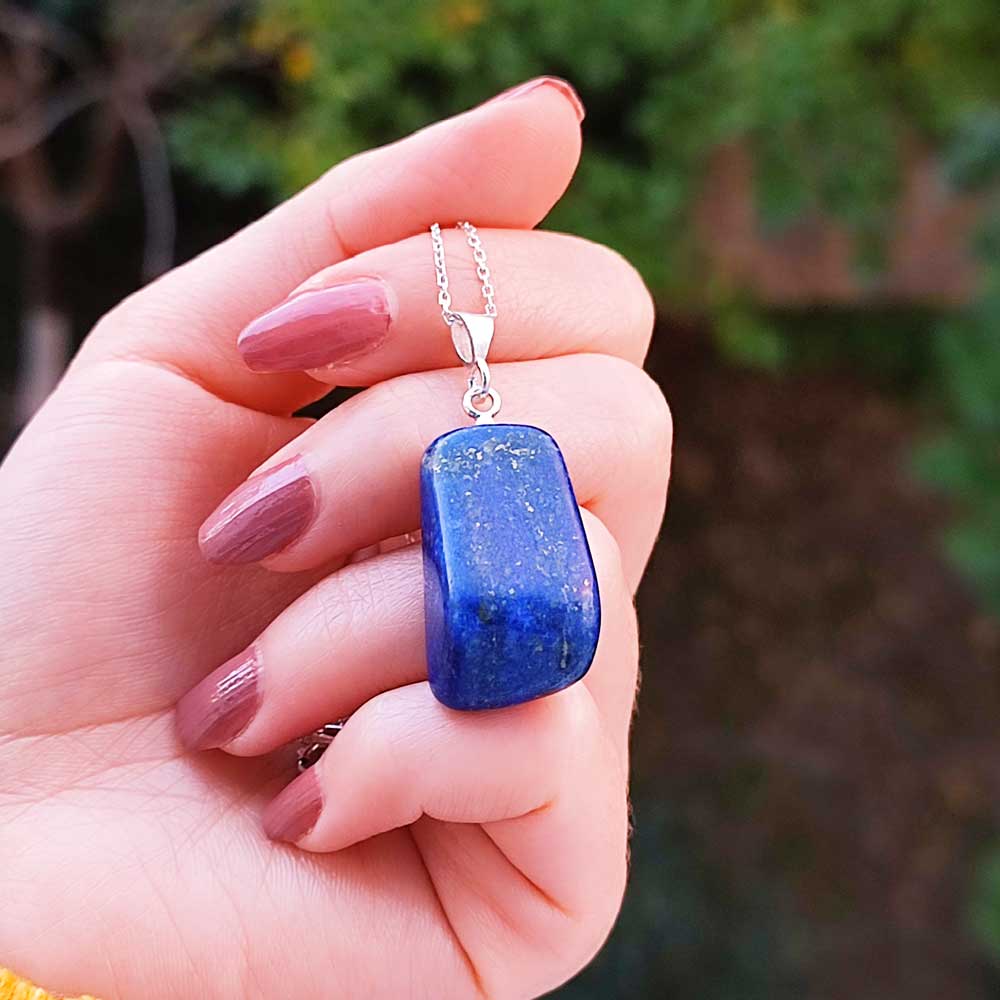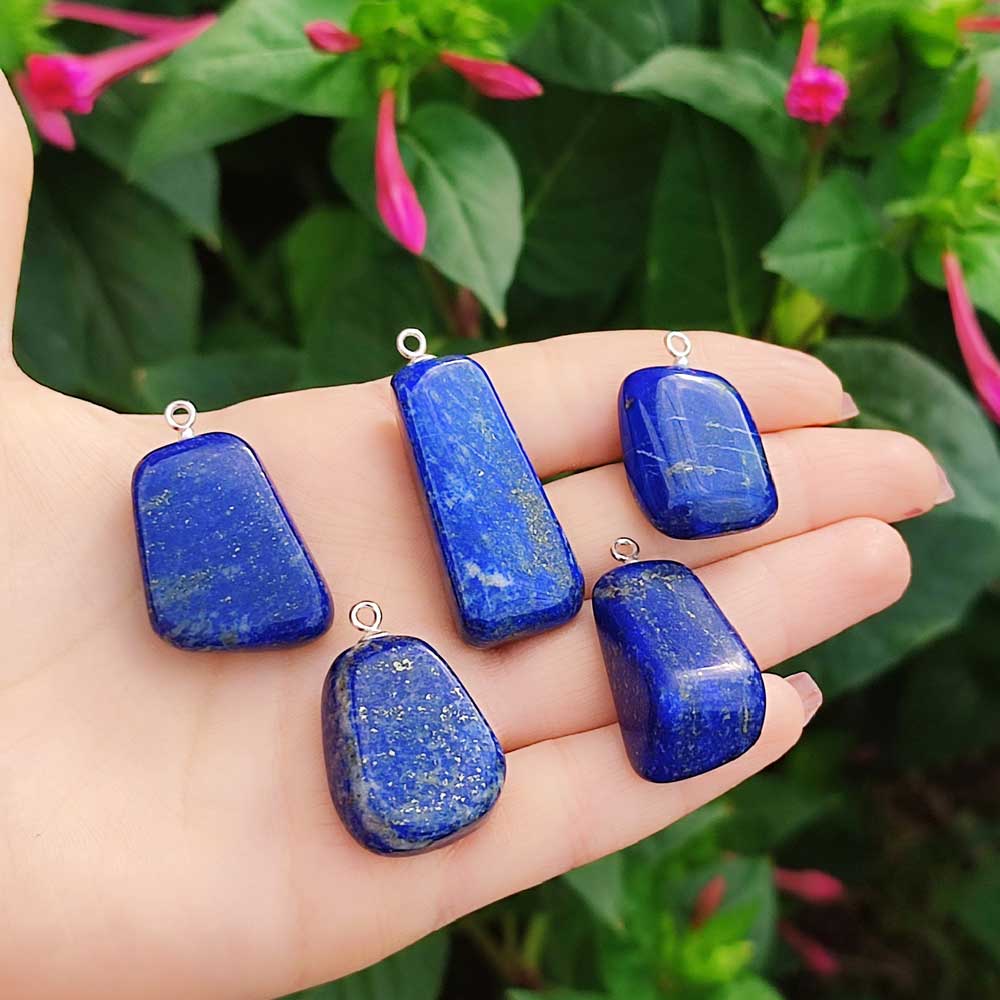 Specifications
● Gemstones :
Lapis Lazuli Stone
● Product Type :
925 Sterling Silver
● Chakra :
Third eye chakra
Throat Chakra
Description
• Lapis Lazuli is a combination rock type of Calcite, Lazurite & Pyrite. Lapis Lazuli is a 9th Anniversary gemstone.
• A stone of protection that may be worn to guard against psychic attacks, Lapis Lazuli quickly releases stress, bringing deep peace. It brings harmony and deep inner self-knowledge. Encourages self-awareness, allows self-expression and reveals inner truth, providing qualities of honesty, compassion and morality to the personality. Stimulates objectivity, clarity and encourages creativity.
• Lapis Lazuli assists to confront and speak one's truth and inspires confidence. It bonds relationships, aiding in expression of feelings and emotions.
• Lapis Lazuli boosts the immune system, purifies blood, lowers blood pressure, cooling and soothing areas of inflammation. It alleviates insomnia and vertigo, and overcomes depression.
• Lapis Lazuli benefits the respiratory and nervous systems and the throat, vocal cords, and thyroid, cleanses organs, bone marrow and thymus.
925 Silver Natural Lapis Lazuli Pendant - Natural Shape